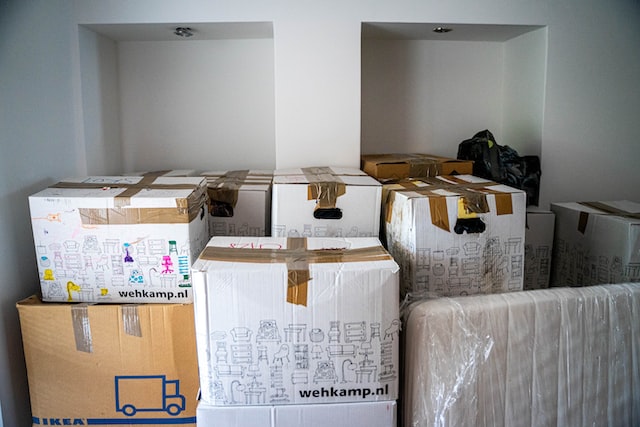 Last Updated on March 25, 2023 by hassan abbas
Are you in the process of moving into a new home? Whether it's your first time or you've done this before, there are a few things that you can do to make sure the move goes as smoothly as possible.
Make a list and plan ahead
Start by making a to-do list of everything you need to accomplish before moving day. You can also use this list to plan out the tasks that will need to be accomplished on each day leading up to the move, such as packing and organizing items, disconnecting utilities, and so forth. For instance, if you're moving across the country, it may help to create a timeline of when each task needs to be completed.
One of the most important things to remember is to not wait until the last minute. Give yourself enough time to get everything done to avoid feeling rushed and overwhelmed on moving day.
Get organized
Organization is key when it comes to packing up your home and moving into a new one. Label all of your boxes with the room they belong in, the contents, and any special handling instructions.
You can also use colored tape or labels to differentiate between boxes that will be moved immediately, such as kitchen items and clothing, from those that can wait until later. This will help the movers know where each box goes when you arrive at your new home.
Don't forget to transfer your utilities to the new home. This includes electricity, water, gas, and even internet service if you have it in your current home. You'll need to research what providers are available in your new area and contact them before your move so that everything can be set up for the day you arrive.
Make sure you're working with the right moving company
One of the most important steps in a successful move is selecting a reliable moving company. You'll want to make sure that they have experience handling moves of your size and can provide you with accurate estimates for time and cost. One of the best ways to find a reputable company is to get recommendations from friends and family or online reviews.
Secondly, it's important to make sure that the moving company is properly insured and licensed. You should ask for proof of this before signing any contracts. If you're moving long-distance, you'll also want to make sure that the company is affiliated with a larger network or organization so that they can provide additional services and support.
Pack an essentials box
As you start packing up your home, it's helpful to create an "essentials box" filled with items that you'll need when you arrive at your new home. This should include things like toiletries, basic cleaning supplies, bedding and towels, a few sets of clothes and any other items that you may need right away.
You can also pack a separate box of items to help make your first night in the new home more comfortable. This could be things like a coffee maker, snacks and a few kitchen items. If you're traveling with pets, make sure that you pack a separate bag for their items.
Once your belongings are loaded onto the truck and ready to go, it's important to do a final check of your home. Make sure all of the boxes have been packed and that there are no forgotten items,
Don't forget about your trash
When you move into your new home, one of the last things on your mind is probably arranging for trash service. However, this can be an important step in making sure that everything runs smoothly. A good rule of thumb is to check with your local trash collection service before you move. Most towns and cities require that you have an account set up in order to have your garbage collected on a regular basis. You'll also need to figure out whether or not you can put out bulk items, such as furniture and appliances, for pickup and which days they are collected.
Moving into a new home can be an exciting time, but it's important to take the necessary steps to ensure that everything goes as smoothly as possible. By following these tips and planning ahead, you'll be able to focus on enjoying your new home rather than worrying about last-minute details.