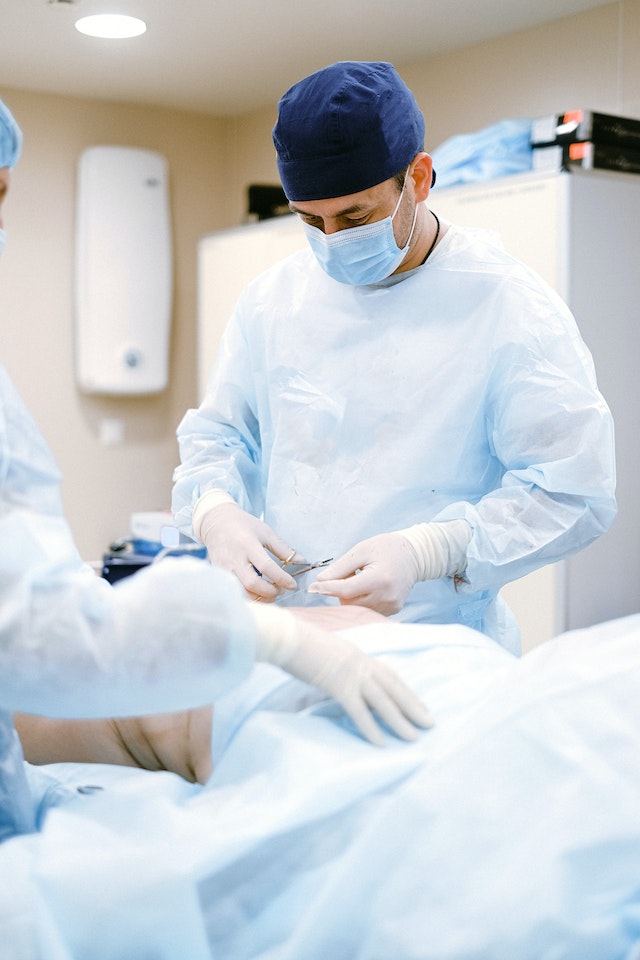 Every year, thousands of people come to the decision that they need to have some form of plastic surgery. However, with so many different doctors, knowing who is the best option for you can be challenging. Here is a guide on what to look for in a trustworthy plastic surgeon:
1. The Doctor's Credentials
It is essential to do your research when looking for a plastic surgeon. You want to ensure that your surgeon is board certified and has experience with the procedure you are interested in. You can check the American Board of Plastic Surgery's website to verify your surgeon's credentials. It is also a good idea to look up surgeon reviews online.
2. Reviews and Awards
There are many things to look for when choosing a plastic surgeon, but reviews and awards can be a great place to start. Checking out what others have said about a particular surgeon can give you an idea of their level of expertise and customer satisfaction. And looking at awards, a surgeon has received can give you an idea of their skill level.
When reading reviews, pay attention to both positive and negative comments. And try to understand whether the reviewers had similar procedures to the one you're considering. If they did, then their experience may be more relevant to you. Some things to look for in reviews include:
How was the overall experience?

Did the surgeon listen to your goals and concerns?

Was the staff friendly and helpful?

Did you feel like you were in good hands?

Was the surgery itself smooth and without complications?

Was the recovery process easy or difficult?

Would you recommend this surgeon to others?
3. The Surgeon's Experience
An excellent way to gauge a surgeon's experience is to ask how many procedures of the type you are interested in they have performed. It would be best if you also asked about their training and education and whether they are board certified.
It is also important to choose a surgeon who you feel comfortable with and who you can trust. Be sure to ask plenty of questions during your consultation and get a feel for the surgeon's bedside manner. It is also vital to ensure that the surgeon has a good support staff, as this can play a significant role in your overall experience.
4. The Surgeon's Rates
The cost of a plastic surgery procedure can vary widely from surgeon to surgeon. Ask your potential surgeon about their rates for the specific procedure you are interested in and get a breakdown of all associated costs.
Be sure to ask if the quoted rate is all-inclusive or if there will be additional fees for things like anesthesia, operating room time, and post-operative care. It is important to remember that cheaper is only sometimes better when it comes to plastic surgery.
5. Insurance Coverage And Payment Options
Major medical insurance providers will cover the most reputable plastic surgeons. Your procedure will be considered medically necessary, and you will only be responsible for your copay or deductible. Be sure to check with your insurance company beforehand to confirm coverage.
In addition to traditional insurance, many plastic surgeons offer financing options to make surgery more affordable. CareCredit is a popular option that offers low-interest loans for medical procedures. Be sure to explore your payment options before deciding on a surgeon.
6. The Surgeon Must Be Empathetic
A good plastic surgeon like Dr Andrew Jacono will be empathetic to your needs and wants. They will explain the procedure in detail and help you understand what to expect. Plastic surgery is a personal decision; you should feel comfortable with your surgeon before moving forward. A good plastic surgeon will be honest and upfront about the procedures they are performing. They should be able to explain everything to their patients in a way that is easy to understand. There should be no surprises when it comes time for surgery.
Conclusion
Finding a trustworthy plastic surgeon is essential to ensure you get the best possible care. There are a few key things that you should look for when you are choosing a plastic surgeon, including experience, board certification, and positive reviews. By finding a surgeon who meets all of these criteria, you can be confident that you are making the best decision for your health and well-being.