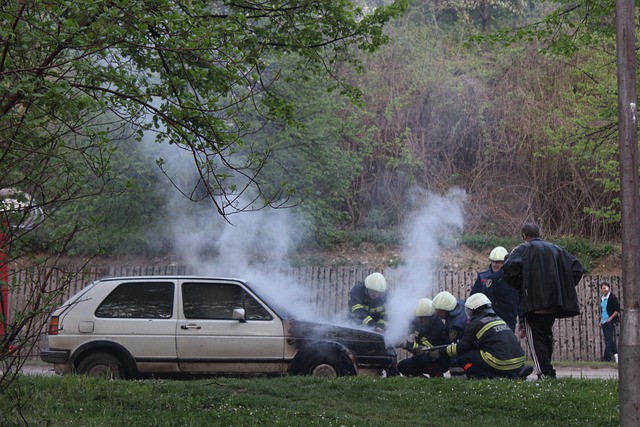 Car accidents can be very traumatic and distressing experiences. Not only can they cause physical harm and emotional distress, but they can also create financial and legal issues that can be difficult to navigate.
There are several steps you can take to ensure you're taking the best care of yourself and your car after a car accident. The following tips ensure that you're taken care of after an accident.
1. Determine Whether Anyone Was Hurt
The first step you should take after a car accident is determining whether anyone is hurt. It is vital to check yourself, your passengers, and anyone involved in the accident for injuries. Calling an emergency service immediately if anyone has been injured is the best course of action.
Checking for signs of shock or disorientation can be of great significance. If someone is displaying any of these symptoms, they should be examined by medical professionals as soon as possible. If no one is hurt, assess the vehicle damage.
2. Seek Medical Attention
Seeking medical attention after a car accident is integral to dealing with car accident issues. Even if you don't feel injured, it's important to get checked by a medical professional. Your doctor can help determine if you have any underlying injuries, including whiplash or other soft tissue injuries, which may take time to develop symptoms.
When seeking medical attention, keep all records of your visit and any treatments you receive. This documentation can be used if you file a personal injury claim.
3. Contact the Police
The police document the accident and confirm that all parties involved are safe. They can also provide an impartial third-party assessment of the accident, which can be used by insurance companies and in legal proceedings.
The police will investigate the accident and provide a report. This report should be kept in a safe place, as it can help prove your case in the event of a legal dispute.
4. Exchange Insurance Information
Insurance information is important information to exchange after a car accident. You should obtain the other driver's name, address, phone number, insurance company, and policy number. It will be easy if you are both insured by the same company.
If not, the other driver's insurance company may be responsible for covering any damages. If the other driver does not have insurance, getting their driver's license number and contact information is important. These can be used to file a claim against their license if necessary.
5. Take Pictures of the Damage
Taking pictures of the damage is an integral part of dealing with car accident issues. This documentation can be used in insurance claims, legal proceedings, and any other paperwork associated with the issue. It's highly recommended to take many pictures of the damage to the vehicles and the accident scene.
Take pictures from different angles, from far away and close up. This can provide an accurate timeline of events for insurance companies and legal proceedings.
6. Contact a Car Accident Lawyer
Houston has many accident-related legal issues that can be difficult to navigate. Houston car accident lawyers can be a great resource to help you navigate the legal and financial issues that can arise from a car accident. An experienced lawyer can review the details of your case, advise you on your legal rights and options, and negotiate with the other driver's insurance provider.
A lawyer can also help to protect you from any legal repercussions that may arise from the accident. When selecting a car accident lawyer, find one with experience dealing with car accident issues.
7. File an Insurance Claim
Filing a car insurance claim is an important step after a car accident. This is how you will receive financial compensation for any damages or medical expenses that may result from the accident.
The claim should be filed as soon as possible to protect your rights. When filing the claim, ensure to provide the insurance company with all the relevant information about the accident.
Conclusion
Dealing with car accident issues can be overwhelming. Following these tips can help ensure you take the best care of yourself and your car after an accident. Taking the proper steps after an accident ensures that your financial, legal, and medical issues are taken care of.