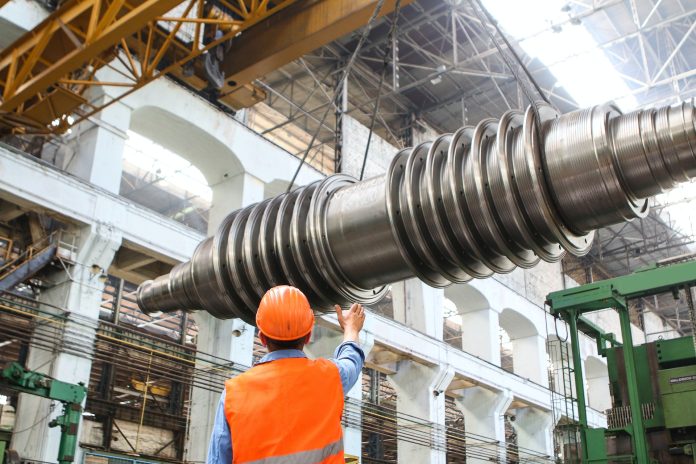 We watch manufacturers making the same mistakes again and over again. These errors are not confined to one sector, size, or revenue; they are nearly universal. When these mistakes are made, productivity and culture suffer. Employees aren't engaged. The errors affect the company's success. It's critical to recognize that, while problems will occur and mistakes will be made, there are actions manufacturers can take to improve. You can also get iso consulting services to improve your business. In this blog post, we'll look at the top 8 mistakes we see manufacturers make and what they can do differently. We guarantee that your company's culture, productivity, and bottom line will benefit.
1 – Failure to keep up with the competition
It is a serious mistake to assume that your competitors are not creating an online marketing plan. It takes months to build a blog following, social media contacts, and search-friendly content on your website. Don't fall behind. Start developing your digital marketing strategy right away.
2 – Failure to track results
Failure to track the outcomes of certain marketing campaigns is one of the worst mistakes a company can make. Keeping track not only allows you to improve what works to attract new customers and get repeat business, but it may also save you hundreds of dollars. That ads in the local Chamber of Commerce magazine might be costing you hundreds of pounds with little return. Paying for a Manufacturing Network Business Profile, on the other hand, can bring in a large number of potential clients, therefore it's essential that you keep track of every marketing strategy.
3 – Poor inbound marketing strategy
Engineering buyers take their time making decisions, and their search for suppliers often begins with answering questions. If your website content is all "me, me, me," it will not catch the attention of potential customers who are looking for information and solutions to their problems. Giving potential clients relevant information, reports, and news on laws and your manufacturing processes in SEO friendly content, both online and through targeted marketing, offers them confidence in your ability to provide what they want while also driving traffic to your website.
4 – Failure to personalize marketing
This can have a significant impact on both client retention and new sales. Targeted marketing can have a huge impact by using cookies and creating content geared at individual customers based on region or product specification. Keeping a list of names (studies indicate that this increases open rates dramatically) and conducting research into the client's company can help you provide the products they require while also demonstrating a great level of customer service. Consider this: it is significantly more engaging to get an email or letter that acknowledges you by name and is actually relevant to YOU, rather than an apparent 'Generic' message addressed to every person on the planet.
5 – Reluctance to invest any time or money
Reading blogs like this one provides you with the knowledge you need to tackle many areas of your sales and marketing on your own, but your sales engine demands some attention. Choosing your marketing initiatives wisely and avoiding throwing money away will put you ahead of the competition. A small marketing budget combined with some time invested may be far more effective than enormous budgets thrown at a 'expert' who doesn't understand you, your customers, or the market you operate in.
6 – Failing to recognize when you need the assistance of a professional
Some manufacturers are hesitant to hire specialists because they may not understand the necessity of online marketing. As with most things, it takes time to learn the difference between the excellent, the terrible, and the ugly – and you may not realize how much better your online marketing might be right now. A key error is failing to see a gap between where you are now and where you need to be. Your son's friend, the computer genius who knows everything about Twitter, isn't going to increase sales. When it comes to marketing, especially online, there are several options. It is more time and cost effective for most manufacturing businesses to hire a professional for certain duties such as creating SEO and reader optimized content for your website.
7 – Failing to embrace even the easy stuff
Online ratings on Google My Business and Google Maps, for example, are a no-brainer for any company. That is, if you have claimed and confirmed your Google My Business Page! With a little work and a push in the right direction, you can begin to gain substantial ground on competition. Surprisingly, most SME manufacturers aren't embracing even the smallest steps (many probably have no idea what those stages are), so reading this article will put you ahead of the competition, as long as you ACT on the information presented!
8 – Failure to spice things up
This is the most significant benefit that a group of specialized marketing freelancers can bring to your company. One effective email campaign or a flashy website will not guarantee long-term success. Spicing things up is critical for your company's success. An interview with an industry professional on your blog, notifying clients of special discounts on your website, social media giveaways, and email reviews of events related to your industry. All of these methods will allow you to compete with the best companies in your sector and ensure your continuous success.
Conclusion
Avoiding these mistakes will drive your manufacturing company to new heights. Digital marketing is always evolving, and you cannot afford to ignore it. There is a lot of labor involved, which might be scary if you are unfamiliar with these methods. Always remember to spend your money carefully. A little research can help you tell the difference between snake oil salesman and the real thing! Unfortunately, you cannot just pay for your marketing "issue" to go away; you understand your company and its clients better than any marketing subcontractor could.
Summary
We see manufacturers make the same mistakes again and over. These mistakes are not limited to one industry, size, or revenue; they are nearly universal. When these mistakes occur, productivity and culture suffer. Employees aren't engaged. The mistakes have an impact on the company's success. It is vital to acknowledge that, while problems may arise and mistakes will be made, manufacturers can take steps to improve. In this blog below, we'll look at the top 8 mistakes we see manufacturers make and how they can avoid them.