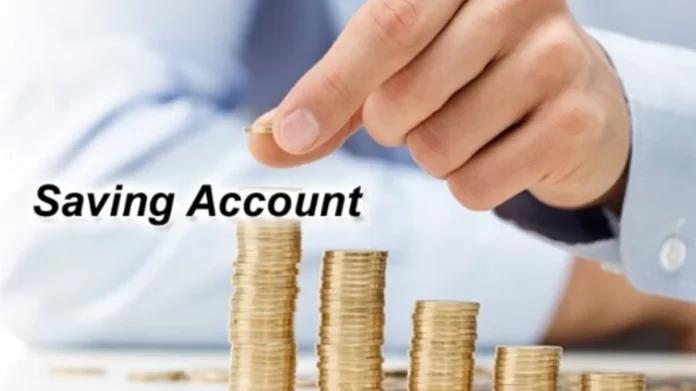 Opening a savings account is an advantageous and low-risk method of saving for the future. As a customer, you are entitled to the interest earned on your deposits year after year. To open a savings account, you should submit your KYC documents, which include your identity and address proof, for verification. The documents required for a savings account are necessary for the bank to verify your identity and establish a secure banking relationship with you.
What is a savings account?
A savings account is a type of account that helps individuals save and grow their money with higher interest rates. It can be used for future expenses, such as a down payment on a home or education. It also offers features like online banking, automatic transfers, and ATM access. It can also serve as an emergency fund. Individuals can develop good financial habits and build a strong financial foundation by regularly contributing.
What exactly is KYC in banking?
KYC, or Know Your Customer, is a set of guidelines and regulations set forth by banking institutions to verify their customers' identity and prevent financial crimes such as terrorist financing and money laundering. The purpose of KYC is to ensure that the bank has a clear understanding of its customers and their financial transactions to detect and prevent any illegal or suspicious activity.
When an individual opens a bank account, they are required to provide certain basic information about themselves, such as their name, address, and date of birth. This information is then verified through the submission of government-approved documents, such as a PAN card, passport, or driving license. These documents serve as proof of identity and help to confirm that the person opening the account is the same they claim to be.
Also Read: Open An Online Salary Account To Get Paid Faster
The bank also performs a background check on the individual to ensure that they are not a person with a criminal background or a high-risk person. Additionally, the bank monitors the account for any suspicious activity, such as large or unusual transactions that may be related to illegal trades or money laundering.
Documents required for savings account
Let's look at the essential documents required for a savings account.
Identity Proof:
When it comes to verifying your identity, the bank will require you to submit any one of the following government-approved documents:
PAN card
Passport
Driving license
Voter's ID
Employee ID
Ration card
Address Proof:
In addition to the identity proof, the bank will require you to submit address proof to verify your residence. The following government-approved documents can be used as address proof:
Passport
Utility bill (telephone, electricity, water, gas) – less than two months old
Letter from a recognised public authority (gazetted officer) verifying your residence address, bank passbook, or bank account statement
Voter's ID
Ration card
LIC policy/ receipt
Please note that in addition to these documents, you will also be required to submit two passport-size photographs and the bank account opening form. Existing customers can also open a savings account through their net banking account or via the bank's mobile app.
Once you submit all the documents required for a savings account, the bank will verify them. The verification process may take a few days. During this time, the bank will thoroughly review the documents to ensure that they are authentic and that all the information provided is accurate. Upon successful verification, the bank will inform you whether you can open a savings account with them.
In today's digital age, many banks like the RBL Bank also offer the option of opening a digital savings account online. This process is similar to opening a savings account in a physical branch, but the documents required for a savings account can be uploaded and submitted online. This can be a convenient option for those without time to visit a physical branch to complete the process.
Conclusion
Opening a savings account is crucial in managing your finances and saving for the future. The documents required for a savings account are necessary to establish a secure banking relationship with the bank. Providing all the necessary documents and information ensures that your savings account is opened quickly and without issues. With a savings account, you can enjoy the benefits of earning interest on your deposits and easily access your money whenever you need it.