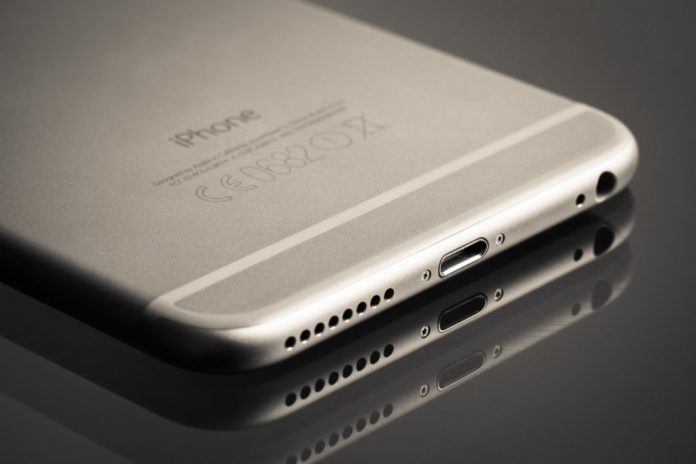 Last Updated on March 6, 2023 by
The iPhone 6S was released in September 2015. For its time, it came out and surprised the world. Apple has remained a trendsetter in the tech world with its innovative designs and massive success, but with the iPhone 6s, it took over the world. It paved the way for many other tech companies to follow suit for many good reasons; the iPhone 6s is still liked and used by many around the world, and many still look to buy the iPhone 6s despite how old it is.
What makes the iPhone 6s such an iconic phone set?
Many things contribute to the iPhone 6s' worldwide success and popularity. It begins with its modern, durable design, and the list goes a long way.
Design
It was made with a solid, strong aluminum frame. The design was made durable due to the controversy called "bendgate" Apple had found itself in a few years prior to the release of the iPhone 6S when their last phone used to bend. This controversy worried quite a few people, and so, Apple proved itself by making a solid smartphone that would be long-lasting, and durable. This led to the iPhone series subsequently having better and better and more solid frames and design as compared to the previous models. Due to combatting the bend gate controversy, this phone earned itself quite a reputation.
Battery
Another thing this phone brought to the table compared to its contemporaries is its long-lasting battery life. It had a 1715milli-amp hour battery that lasted a reasonable amount of time for users and made sure not to be an inconvenience.
Headphones Jack
This phone also happened to be one of the last phones in Apple's flagship releases to contain the long-forgotten headphone jack. The headphone jack is nowadays not seen in almost all flagship phones, even though many people still own wired headphones. Therefore, many people were reluctant to upgrade to the following phone in the Apple iPhone lineup, which did not contain the headphone jack. Therefore, this iPhone remains iconic due to this feature alone.
Performance
Concerning its performance, this phone, to this very day, can compete with mid-tier Android phones available. Not only that, but the 2015 iPhone 6S is also available at a much lower price compared to the phones mentioned above; therefore, it has won the hearts of many users.
Software
The software available inside the system is also not to be taken lightly. It can be updated up to the recent iOS 15, which means that it has terrific functionality even to this day. With this software, the phone usage experience increases. This longevity in its lifecycle is due to the fact that Apple provides it with software updates up until very recently. The phone is considered an iconic one.
Camera
To this day, the iPhone 6S produces decent-quality pictures, something that many would desire in their phone. Apple is known for ensuring that the cameras on their phone are of high quality, and the iPhone 6S is not an exception to this rule.
Why is iPhone 6s so popular?
The iPhone 6s was a revolutionary product when it was first released in 2015. It represented a major shift in the smartphone market, as it offered a range of features and capabilities that were unprecedented at the time. One of the key reasons why the iPhone 6s has remained so popular is its design. The phone features a sleek, metallic body that feels solid and premium in the hand. It also boasts a high-quality display that offers vibrant colors and sharp visuals.
Another factor that has contributed to the iPhone 6s' popularity is its powerful hardware. The phone has a fast processor and a high-quality camera to capture stunning photos and videos. It also offers a range of innovative features, such as 3D Touch and Live Photos, that were ahead of their time and have since become standard in the smartphone industry.
Overall, the iPhone 6s represents a perfect combination of style and substance. It offers a superior design, powerful hardware, and a range of innovative features that have helped it maintain its popularity even years after its initial release. Whether you're looking for a reliable, high-quality smartphone for everyday use or a powerful device for advanced tasks like mobile gaming and video editing, the iPhone 6s is an excellent choice that has stood the test of time.
Summary
Shop at Experimax.com today to buy iPhones or purchase your next favorite gadget!
So, knowing why the iPhone 6S is a great phone with capabilities many modern phones lack, are you interested in buying one? If so, besides the Apple Store, Experimax is present at your service, with all sorts of iPhones for sale! You can visit any of the branches or place an order online. Experimax.com has a wide range of phones available, including the iPhone 6S, ready for buying at your convenience.