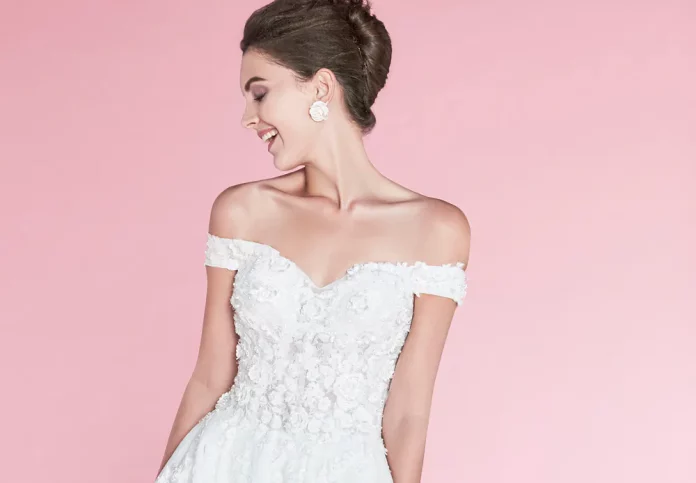 Last Updated on February 9, 2023 by Tabraiz
Backless wedding dresses are all the rage right now, and for a good reason! They are stylish, and perfect for showing off your curves. If you are thinking of rocking a backless wedding dress on your big day, read for some tips to help you look amazing!
1) Choose the Right Bra
It's essential to choose the right bra for a backless dress. If you have larger breasts, look for a bra with enough support and structure to keep them lifted throughout the day. For smaller breasts, go for something strapless, lacy, or sheer – this will help create an elegant silhouette while still providing some coverage. If you are feeling daring, go for a backless bralette or bandeau.
2) Accessorize Your Look
To add extra glamour to your look, consider accessorizing with a statement necklace or earrings. A bold necklace will draw attention to the beautiful neckline of your dress while dangling earrings can accentuate the backless silhouette. If you're wearing a fitted dress, try adding a belt to add extra sparkle and definition to your figure. Alternatively, you can wear a shawl or wrap it around your shoulders for an extra pop of color or texture. Consider carrying a bouquet in your hands for a classic style. Not only will it give your look an elegant touch, but it will also draw attention away from the backless design.
3) Buster Shapely Figures
If you're feeling a little self-conscious about your figure, don't worry; there are ways to create the illusion of shapely curves. A great way to do this is by wearing seamless undergarments or shapewear that will cinch your waist and enhance your hips. This will give you the perfect silhouette and help keep your dress in place.
4) Check for Gaping
When you get a custom-made wedding dress your tailor should ensure the bodice fits snugly enough to keep it in place. If you are wearing a ready-made dress, you may need to do some last-minute alterations before your wedding day; check that the back of the dress is tight enough and creates any gaping when you move around. Gaping can be pretty unsightly, so it is essential to check the fit of your backless wedding dress before the big day.
5) Self-care for Your Back
When you wear a low backless wedding dress, it is essential to take care of your back. Try some yoga and stretching exercises to ensure your muscles are relaxed on the wedding day. Moreover, pay attention to your posture and avoid slouching or hunching. You can also use a heating pad or aromatherapy oils for added relaxation. Make sure you get plenty of rest leading up to the wedding and hydrate well. Following these tips can maintain an attractive posture throughout your ceremony!
6) Keep an Emergency Tape
Finally, it is always good to be prepared for any emergencies. Make sure you have a roll of double-sided tape handy to prevent the backless dress from slipping or shifting in any direction. This can also help keep the straps in place and provide extra support.
Final Note
A backless wedding dress may be bold, but if you feel confident, go for it! Ultimately, the most important thing is wearing something that makes you feel like your best on such an important day. Remember these tips when shopping for the perfect dress, and remember to have fun with it!