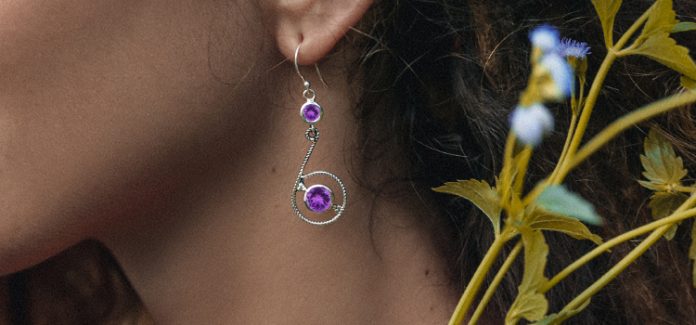 Since ancient culture, gemstones have been significantly considered for various purposes, including fashion and healing. At every auspicious event or function, pieces of Gemstone Jewelry have been worn to get a fabulous look and feel confident while attending them. Over the years, trends and demand for colorful gemstones have been increasing on a large scale. Everyone wants to include such alluring gems in their jewelry collection, which enables them to enhance their overall look in a specific manner.
As we know, nature has given limited deposits of gemstones found in different locations on this globe. As a result, it has become hard to fulfill the demand for gemstones from such big of amount buyers. So, it has become easy for some fraudulent traders to manufacture synthetic gemstones in laboratories and introduce them to markets at very cheap rates.
Natural gemstones are entirely different from fake ones but could be similar in color and look. Thus, you can be misguided if you are not much aware of gemstones. Don't worry; we are here to help you; I have listed some tips below that you should keep in mind while buying gemstone jewelry. So, let's get started.
First, Select Your Gemstone.
First, decide on the particular gemstone you will buy, and when you once finalized it, search its historical facts like its mining source, uses and colors, and chemical properties. It will help you to get a closer look at the gemstones. For example, you want purple beauty in your jewelry collection by buying the chic components of Amethyst Jewelry like rings, pendants, and earrings. So, first, take a close look at the Amethyst gemstone.
For checking the gem, you can figure out the three grades of the gemstone, which they get based on their natural attributes. For example, the AAAA is the highest Amethyst grade, making it more valuable. Dark purple and brilliant cut are the primary features of this type of grade. On the other hand, it is only about one-tenth of the market.
The second is AAA, which holds around 20-30 of the markets of Amethyst, and it will have light inclusions of purple hue. The last one is AA which is lower and holds around 50-70 percent.
Check The Gemstone's Saturation and Hardness Scale
Checking the hardness of gemstones is always a great test to determine the gem's reality. Hardness is measured on the Mohs scale. For example, the Aquamarine rate is between 7. 5 to 8 on its Mohs scale, being a reason the Aquamarine Jewelry is durable as long as it treats with care to protect from damaging and scratching. In addition, you should check the gem's saturation which refers tone of color and intensity of the crystal. As the Aquamarine gemstone comes from blue-green to light blue. Whereas the fake gemstone will look more overshining and lightweight than an original one, its hardness level would also be different.
Check Stone's Malleability.
Generally, natural gemstones are malleable; in other words, they are easy to get shape in any structure and cut and polish. For example, if You want to purchase a Larimar Ring, then you have two options whether you can get your gem in raw form or as polished form. But synthetic gems don't have their raw surface because they are artificial, so they can't get a crystalline structure.
Check The Credibility of The Seller
Last but foremost, checking the trader's reliability is a must before making a final decision on your jewelry components. You should find a credible seller who can provide you with every detail about your gemstone and help you to serve in the best quality of metal, design, and cut. A genuine trader always wants to expand their business and name, so chances get reduced to providing a fake product to their customer. In addition, a renowned seller will put thousands of options before you in designs and gemstones.