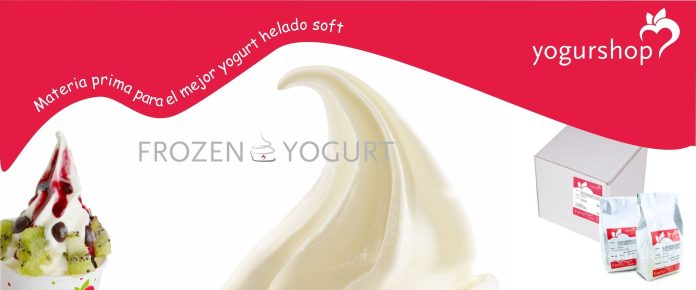 How many of you give into temptation when you see an ice cream truck or parlor? Forget that, how many of you love a nice bowl/ cone of ice cream for dessert?
Saying no to ice cream feels like a sin because it is a guilty pleasure but most of us regret having that ice cream afterward.
Come to think of it, no matter how delicious and creamy that ice cream is, sometimes it is not always the best decision to have one. There are various health issues linked to the consumption of ice cream, especially if you are a frequent indulger.
According to studies, ice cream consumption can lead to weight gain, breakouts, or cavities. Moreover, ice cream is loaded with heavy cream, sugar, and artificial flavor that contain no nutrients and can lead to high cholesterol.
But what if I told you there was a way for you to enjoy your favorite dessert? Let me introduce you to frozen yogurt.
Frozen yogurt is a healthier alternative to regular ice cream because in place of heavy cream it uses cultured milk/ yogurt. This means the fat content is lower and it contains fewer calories.
Let us take a look at some other benefits of frozen yogurt
It is easier to digest: Frozen yogurt contains probiotics which are live bacteria and yeast that are good for the body and gut health in particular.
It is also a better alternative for people who are lactose intolerant.


Contains less fat: Unlike regular ice cream, frozen yogurt is made with cultured milk or yogurt instead of cream which makes it lower in fat content and calories.


Contains nutrients: According to WebMD, half a cup of frozen yogurt contains
– 4g protein
– 2 g fat
– 150 mg calcium
– 22 g carbohydrates


Various flavor options: Strawberry, mango, raspberries, blueberries; you name it and you will find a flavor of your choice. You can even top your frozen yogurt with fresh fruits such as kiwi, banana, and pineapple or sprinkle some chocolate chips, snickerdoodles, and gummy bears on top.

It is a diabetic-friendly dessert: Frozen yogurt tends to be lower in sugar than ice cream. In fact, there are several brands and outlets that offer diabetic-friendly alternatives.
How to Make Frozen Yogurt at Home?
Making frozen yogurt at home is easy. It can take anywhere between 10 to 20 minutes depending on whether you have a ready-made frozen yogurt base or if you are whipping all the ingredients together yourself.
You will need the following:
Whole milk Greek yogurt – for a thick base
Corn syrup (optional) – this is optional. But if you like to prevent large icy crystals, ½ a tsp is enough
Sugar – it helps with the texture of the frozen yogurt and adds a little flavor
Banana (optional) – If you wish to add creaminess or volume to your frozen yogurt you can add a slice of banana.
Frozen fruits and fresh fruits for flavor
Note: For each cup of yogurt, you will need 6 cups of fruit so that the yogurt does not overpower the flavor you are opting for.
If you do not have yogurt and other ingredients at home, you can order a ready-made yogurt base from Yogurshop to simplify the process. The base is made with quality and fresh ingredients to deliver the best taste, texture, and flavor.


In a large bowl or mixer, add 1 cup of whole milk Greek yogurt and 6 cups of frozen fruit of your choice. Add a teaspoon of sugar to it. You can increase the sweetness by adding more sugar. If you'd like to add honey/ brown sugar/ or jaggery to the mixture, you can do that too.


Now add half a teaspoon of corn syrup to the mixture and blend it well till you have a smoothie-like consistency.


Transfer the content into a freezing tray and freeze it for 6 hours.


If you prefer to make frozen yogurt at home, you can either buy all the ingredients separately and then mix them together in a machine or you can buy a ready-made frozen yogurt base that you can top off with ingredients of your choice.


The frozen yogurt is now ready to serve. You can garnish it with fruit or chocolates and gummies, depending on whom you're serving.
If you get a chance to make it, let us know how it turned out!