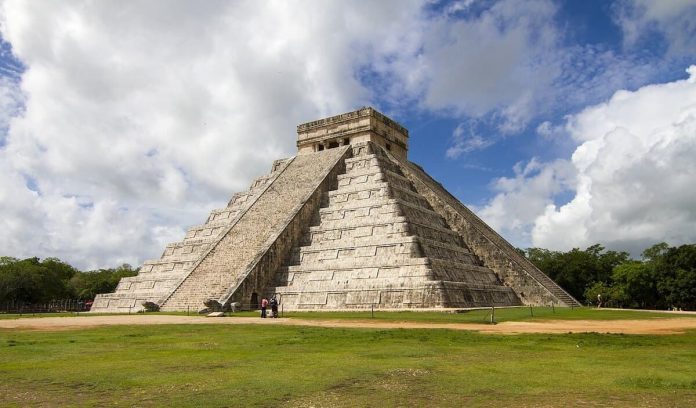 Does the curious explorer in your heart chirps to find out something exciting and out of the box? Instead of just relaxing, if vacations mean something more to you, exploring Mayan ruins is a great idea. So many travellers are interested in looking for the Cancun pyramids and their secrets in them. Are you one of those thirsty travellers? Then here is all you need to know.
Cancun is one of Mexico's top global tourist spots, and there is much more to it than just pristine white sand beaches. No, we are not just swooning over the turquoise waters of the Yucatan peninsula; we are talking about Cancun being the history lover's paradise. Cancun is an incredible historical gateway. Plan a fabulous tour of Cancun and enjoy yourselves more than ever.
Best Mayan Ruins in Cancun
Here are the top Mayan Ruins by Cancun that you will love to explore.
Chichen Itza
This thrilling Mayan ruin is 123 miles from Cancun, and it will take almost 3 hours to reach the spot from central Cancun. The spot is open all 7 days a week. UNESCO has honoured Chichen Itza as a World Heritage Site. This Itza is ideal for a day's trip. You must be thinking about what the term Chichen Itza means. It roughly translates to " A well's edge where Itza's wise men reside". Itza is one of the most prolific civilisations of th Mayan period featuring wise men of the Postclassic era. It is a 4 sided pyramid with a shrine on top of it. It is a fantastic Mayan ruin to explore a lot about their culture and civilisation.
Tulum
This spot is nearer to Cancun than Itza. It takes only 2 hours to reach the spot from Cancun. This one is one of the most visited sites of Mayan ruins because of the spot's natural beauty. The paradise-like setting of this beautiful Mayan ruin will leave you awestruck. Located on one of the gorgeous Caribbean cliffs, this one is heaven for photo dumping. Tulum was one of the most famous ports of the Mayan civilization and was the wealthiest hub for trading. El Castillo is one of the best architectural relics of the place.
Coba
The Mayan period architecture featured some of the most well-known architectural marvels of the world. Coba was an ancient Mayan city that was quite popular and the residence of many. It is an iconic Mayan ruin and is older than Chichen Itza though both belonged to the same Post-Classical era. Coba means Ruffled waters. The city is an architectural marvel because it features some of the world's oldest white stone and plaster roads, highlighting the Mayan period's engineering expertise. The glorious sculptures and Pyramids in Coba are worth visiting.
El Rey
It is located only 30 minutes away from Cancun. If you plan a day trip to Chichen Itza, include this one because it will take significantly less time to visit, and also, you can set apart the time for Chichen Itza. El Rey means: "The Emperor". So, this one can be presumed to have been the abode of the Mayan King – the royal residence of some kind. It was even well-known for being the hub of Mayan maritime trade. There are multiple walls and platforms, but the best altercation is the remains of a pyramid with a temple on top. This is an ideal place for wildlife lovers because you can spot plenty of the famous Mexican Iguanas in this area.
Wrapping it Up
Planning for a trip to Cancun? Don't miss the Mayan ruins because they are much more than ordinary sightseeing spots. These are historical treasures and will elicit immense interest in you. Connect with the best travelling agents who can arrange ravishing Myn ruins trips by Cancun. Most of the trips are day-long and will enthral you like nothing before. They are remains of one of the most controversial Mayan periods and will reveal the secrets of a famous era. Not only historians but these architectural marvels will also interest anyone and everyone. Ensure you know about the spots' visiting hours and entrance rules. So, when are you planning your next trip to Mexico? Don't forget to include Cancun on the bucket list.