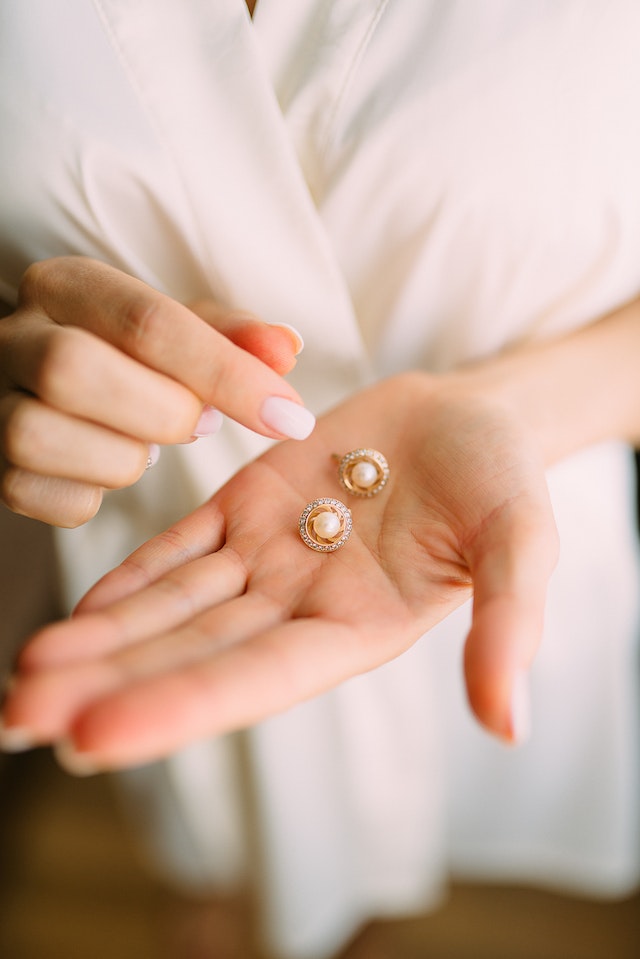 Choosing the perfect gift for the mother of your children can be difficult and daunting. You want to give something meaningful and unique that conveys special emotion. Jewelry often serves as timeless keepsakes, symbolizing love and appreciation for those you cherish most. Below are five meaningful and unique jewelry gift ideas that will make any mother feel loved and appreciated.
1. Hand Stamped Bracelet
There are many ways to show the mother of your children how much you love her, but sometimes it can be tough to find the right gift. If you're looking for something unique and meaningful, why not try a hand-stamped bracelet? These bracelets are made with love and care, each unique. Here are some tips for choosing the perfect hand-stamped bracelet for the mother of your children:
Pick a metal that will match her style. Silver, gold, or rose gold are all popular choices.

Think about what you want to say. A simple "I Love You" or "Best Mom Ever" would be perfect.

Choose a font that you think she'll love. There are lots of different options available.

Add a special charm or two that has meaning for you both. A heart or flower would be nice.
Many online retailers sell hand-stamped bracelets if you need help figuring out where to start. Just take your time to find the perfect one for her.
2. Birthstone Stackable Ring
A birthstone stackable ring is a beautiful and sentimental way to show the mother of your children how much you appreciate her. Each stone in the ring represents one of her children, making it a truly special piece of jewelry. You can find these rings with any stone, so if the mother of your children has a favorite color or gemstone, you can find one to suit her taste.
Stackable birthstone rings are also very practical since you can wear them with other rings or on their own. This makes them perfect for moms with a lot of jewelry but who still want to add something new and special to their collection. And, since they're stackable, they'll always look chic and put together even when she's running out the door to chase after kids!
3. Keychain With Children's Names
A keychain with your children's names makes a mother feel loved and appreciated. This is a gift that she can use daily, and it will remind her of her children every time she uses it. It's also great to show off her pride in her children. This beautiful and unique keychain can be customized with up to five names, making it a perfect gift for any mother with multiple children.
4. Engraved Bangle Bracelet
When choosing an engraved bangle bracelet, there are a few things to remember.
Consider the style of the bracelet. Many options are available, from simple and classic designs to more ornate and intricate ones.

Think about what you want to be engraved on the bracelet. This could be anything from a special date or initials to a meaningful quote or message.

Choose a material that will withstand the test of time, such as sterling silver or gold, so that she can wear her bracelet with pride for years to come.
An engraved bangle bracelet is a wonderful gift for any mother celebrating her first Mother's Day or her fiftieth birthday. It is sure to be a cherished keepsake that she will treasure forever.
5. Milk Ring
Breast milk rings are a unique and beautiful way to commemorate the bond between mother and child. The perfect gift for any mother, breast milk rings are sure to be cherished for years to come. These rings are made of high-quality sterling silver and feature a smooth, polished finish. A breast milk ring is encased in glass, protecting the breast milk inside. You can customize breast milk rings to include initials, names, or dates to make them even more special.
Conclusion
If you're looking for a meaningful and unique gift to show your appreciation for the mother of your children, consider one of these five jewelry gifts. A piece of handmade jewelry is sure to be treasured forever, reminding her that she is loved and appreciated. Whether you choose something classic or modern, personalized or simply beautiful, any of these pieces will surely bring a smile to her face. Showing gratitude doesn't have to be expensive; it needs thoughtfulness and creativity, which can come together in the perfect gift.